Support us
"Rediscovery has always believed in the motto, if everyone brings food to the table and wood to the fire, a camp stays healthy and the Council Fire burns bright." Rediscovery International Foundation is a non-profit organization. We are continuously seeking assistance to provide the best support and facilitation for all Rediscovery Camps.
You can support us in a number of ways:
Donation - monetary contribution
Donate recreational type of equipment that maybe useful to RIF or any of our affiliated programs
Volunteer your expertise.
Advertising sponsor - as a sponsor your company name and/or logo will go on our publications
We would like to announce that effective March 15, 2010, Rediscovery International has now partnered with Canada Helps.  This partnership helps streamline the donation process, and allows any donor to receive an immediate tax receipt for monetary  donations.  If you would like to donate, please click the link below.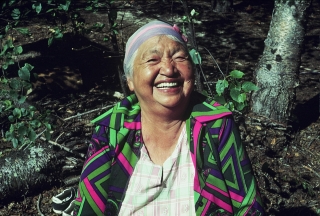 Please send enquiries to:
Rediscovery International Foundation
c/o 1043 Fashoda Place, Victoria, BC, V9C 0E9 Email:
rediscoveryinternational@gmail.com